Version: v1.5 (deprecated)
Integrations
You can integrate ThreatMapper with a variety of notification services. Any time a new vulnerability is detected (for example, during CI or an automated scan), ThreatMapper will submit the details to the configured notification services.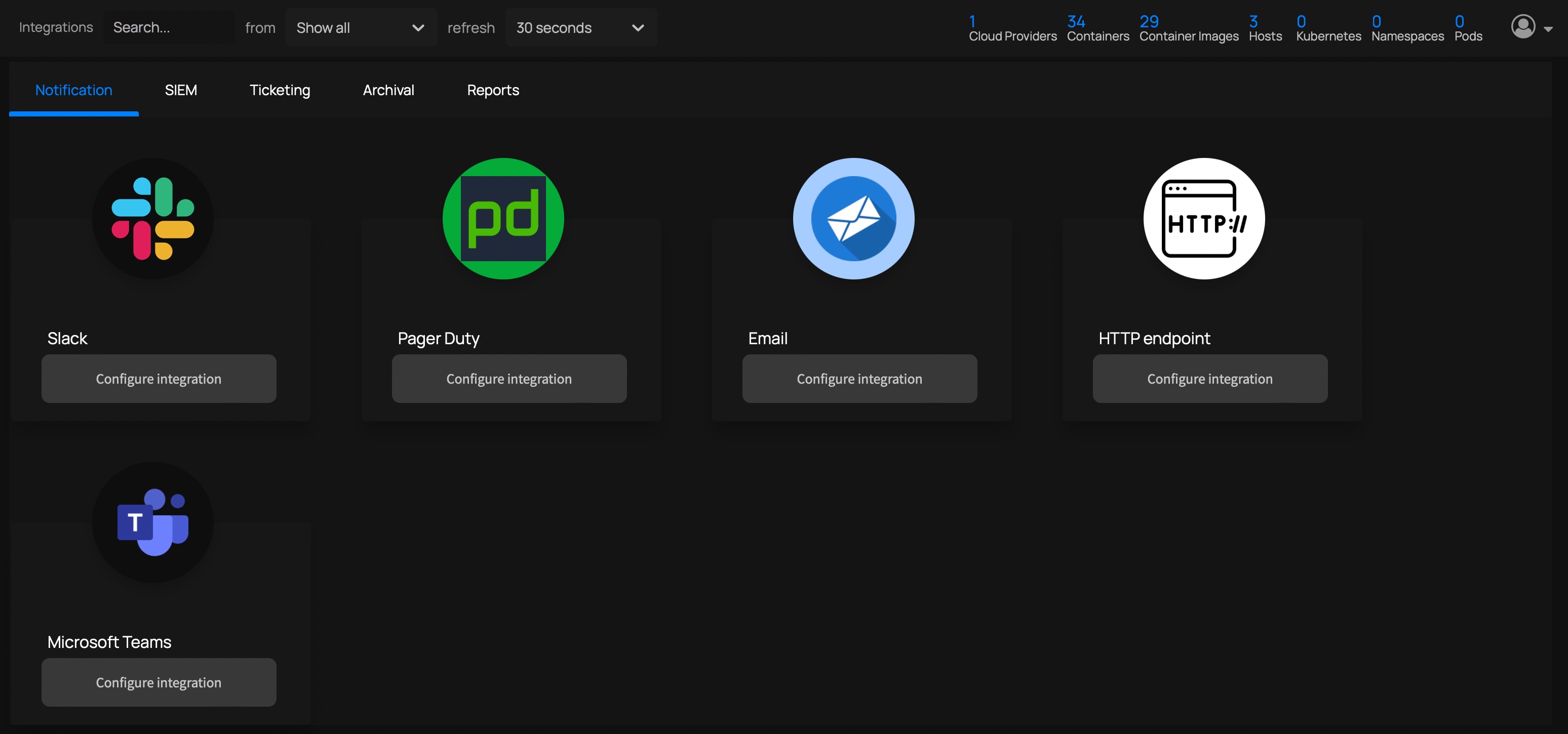 Example Notifications supported by ThreatMapper
Configuring Notification Services​
Configure the notification services you require in the ThreatMapper console:

Notifications - Slack (example)
The following notification services are among those supported by ThreatMapper:
Check out the Integrations pages in the Management Console for a full list.